Elijah is an actor/writer/musician. He can be seen in Patriots Day (starring Mark Wahlberg), as well as Law & Order: SVU (NBC), The Blacklist (NBC) and Power (Starz). He recurs on High Maintenance (HBO) and StartUp, where he stars opposite Adam Brody. He is a graduate of the Harvard/American Repertory Theater MFA and the Upright Citizens Brigade improv program. He is a David Mamet Playwriting Contest winner, Emmys Foundation Screenwriting Fellowship finalist, and Meyerson Fiction Prize finalist. He's worked with Poet Laureate Robert Hass to adapt poetry to stage. Somehow, his great-grandpa was a Shakespearean actor. elijahguo.com
William is a graduate of the Brown/Trinity MFA program, has since appeared onstage with the New York Theatre Workshop, and is currently on the National Tour of The Lion King. He is also known for his voiceover work, including a number of national commercials for Pfizer, Kayak, Virgin and VitaFusion. He also notably voices the mascot of XYZAL, Nigel the Owl, who made an appearance on The Late Show with Stephen Colbert.
Peter has recently appeared in the feature films Frat Star and The Last Treasure Hunt, both available on Netflix among other platforms. He played Billy Rogers on Steven Spielberg/Ed Burns' Irish Mafia drama Public Morals (TNT), and has most recently appeared on stage in A Patron of the Arts at Cherry Lane Theatre, Smart People at the Long Wharf and The Flick at Barrow Street Theatre.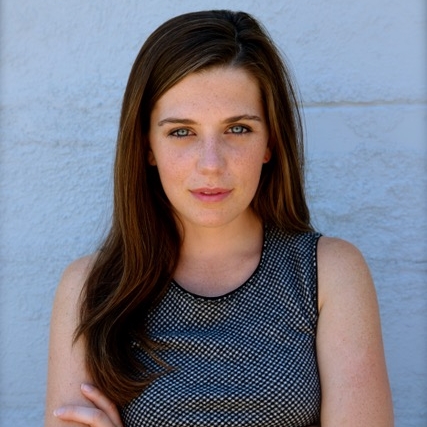 Kate is an NYC/LA actor and writer with an MFA from Harvard/American Repertory Theater. She can be seen on Fully Engaged (NYC WebFest Best Comedy and ITVFest Selection) and upcoming feature film Lost Agents.
James is an experienced actor with a sizable body of work, notably starring as Mr. Miller on Buffy the Vampire Slayer. He recurred on Picket Fences (CBS), was the announcer for Crossing Over with John Edward, and has appeared on Law & Order and Law & Order: SVU, The Blacklist (NBC), and a multitude of other acting / voiceover projects. He famously stole the show as David Letterman's psychiatrist on The Late Show.
Brian is an actor/singer/dancer in NYC, originally hailing from Boston, MA. He has been on a national tour, two Disney cruises, and a handful of professional regional shows since graduating from The Boston Conservatory with a BFA in Music Theater Performance. He stars in commercials for Cadillac and Dentyne Ice.
Osh is an actor/teacher/writer from Chicago. He holds an MFA from Harvard/ American Repertory Theater. He is the recipient of a Harvard University Presidential Fellowship and is the Founder/Executive Director of Broadway For All. He has presented on TEDxBroadway and stars on Unbreakable Kimmy Schmidt (Netflix), The Looming Tower and Deadbeat (Hulu), feature film All We Had opposite Katie Holmes, as well as The Blacklist, Law & Order: SVU and Late Night with Seth Meyers (NBC). Osh is currently based out of NYC and LA – and resides with his impressive collection of impressive hats. oshghanimah.com
Liz is an actor/singer and holds a BFA in Theater from The Boston Conservatory. She has been seen on stage across the country, but is excited to enter the world of TV. Catch her as Liz in season 2 of the award-winning web series The Hunted: Encore.
Billy was born and raised in Brooklyn, NY. He holds an MFA from Harvard University/American Repertory Theater. On TV he has appeared in Allegiance (NBC), as well as films such as Loserville and The Forger, and has played Sir Andrew Aguecheek twice. Billy is a huge Shakespeare fan and couldn't pass up the opportunity to work with him in the flesh!
Ryan is thrilled to be a part of this cast and wonderful series. He recently played Paul in Moon Over Buffalo, and was last seen as Eggy in the new web series, Finny and the Egg Man: Adventures Within. ryanhalsaver.com